< Back to News Archive
Press Release

134 (Bedford) Squadron
Air Training Corps
Shortstown
Bedford
MK42 0TH

13th Oct 2013
A Flying Scholar
An Air Cadet from 134 (Bedford) Squadron has successfully completed an Air Cadet Flying Scholarship, during which he flow solo in a powered aircraft thereby gaining his Wings.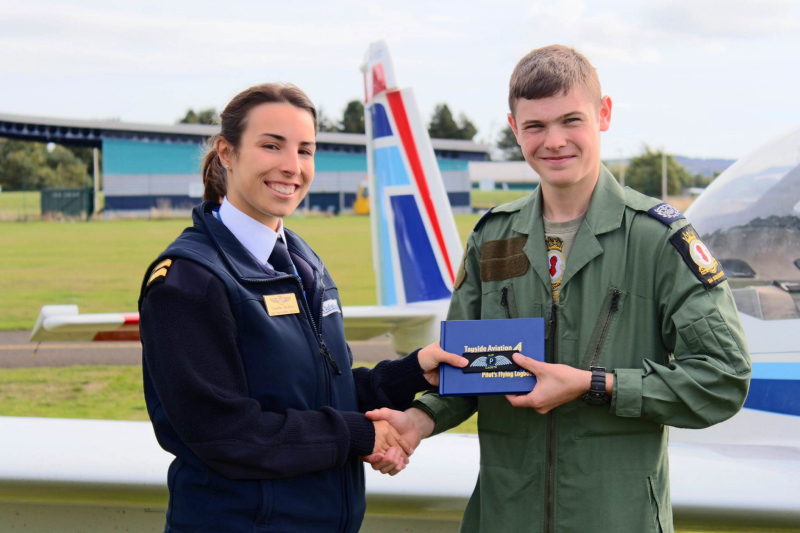 Cadet Warrant Officer Jonathon Bell, 18 yrs, attended Tayside Aviation, based in Dundee, Scotland, to participate in the Air Cadet Pilot Scheme (ACPS), the most prestigious course available to Air Cadets.
With only 140 ACPS places available annually to over 40,000 cadets, Jonathan was awarded a place having previously shown an ability to fly through the completion of two gliding scholarships, one where he gained his 'Silver Wings' when aged 16 and the other being the Guild of Air Pilots and Navigators scholarship, which pays for 40 launches at a designated Gliding Club.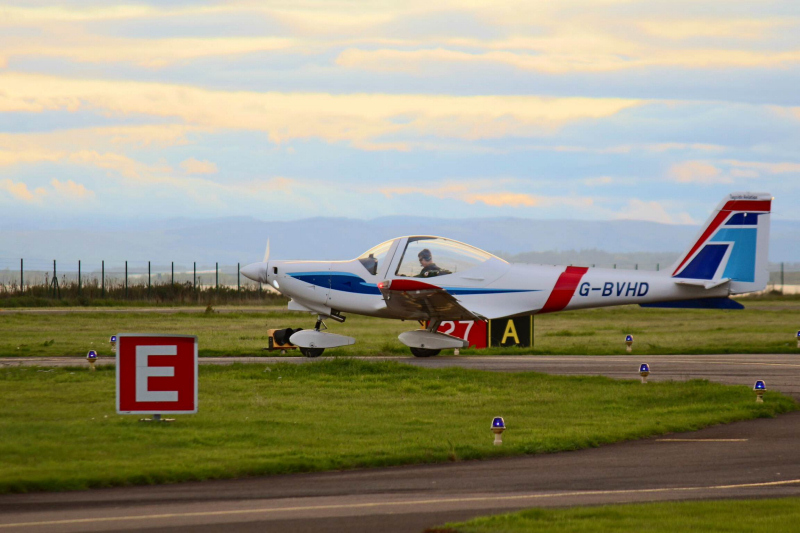 After just 10½ hours of air and ground tuition, Jonathon was able to take the controls of a Grob 115D Heron aircraft, and fly a 15 minute solo flight.
Following his successful solo flight, Jonathon was able to take to the air again with his instructor, undertaking a local area sortie, where he was able to take in the breathtaking Scottish scenery.
The Air Cadet Pilot Scheme offers 12 hours of flying training. For many cadets this is a stepping stone to their Private Pilot's Licence (PPL) and potentially a career as a pilot with either the armed forces or commercial airlines.
When not flying or on other activities with the Air Cadets, Jonathon is gainfully employed as a third year Aircraft Engineering Apprentice for Monarch Airlines Engineering Limited, based at Luton Airport.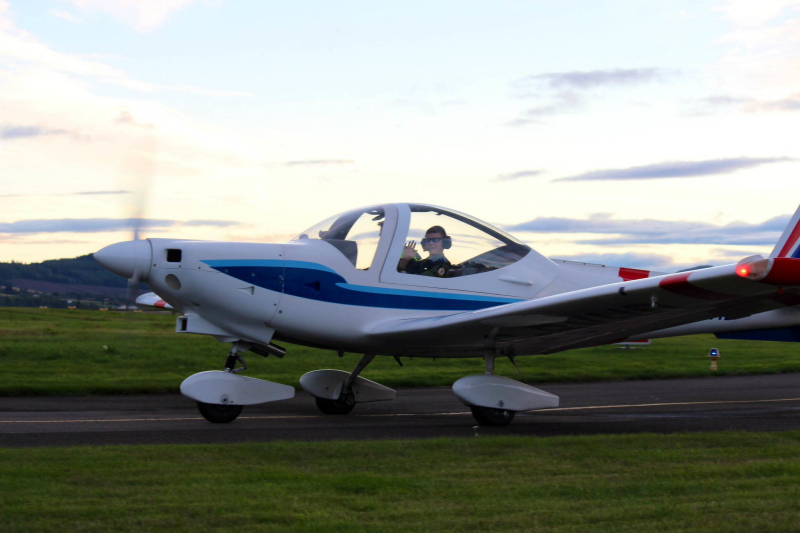 Having been presented with his Wings Jonathon said, "Without a doubt, this truly has been the biggest highlight of my service in the Air Cadet Organisation. It really makes me feel privileged to be one of the 140 cadets that were selected. I have previously flown over 11 hours, through the ACO, in both RAF and Army aircraft, ranging from vintage aircraft and helicopters to some of the newest in service including the Voyager. However, out of all those thrilling experiences, nothing can beat my first solo flight in the Grob Heron and gaining 12 hours towards my PPL."