< Back to News Archive
Press Release

134 (Bedford) Squadron
Air Training Corps
Shortstown
Bedford
MK42 0TH

12th Apr 2016
Royal Duties
6 lucky cadets from 134 (Bedford) Sqn had the enviable task of providing a guard of honour for His Royal Highness the Duke of Kent as he officially named a new aircraft in Cardington, Bedfordshire.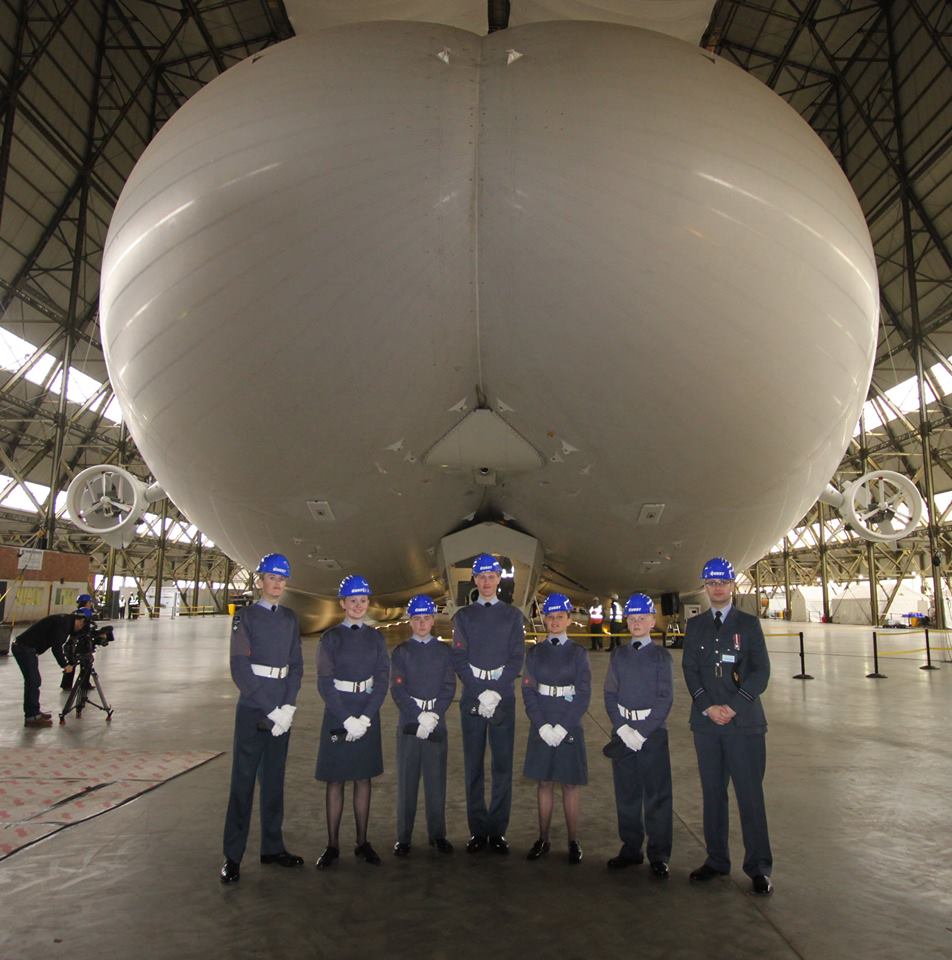 Inside the giant Cardington airship sheds which were originally built to house the airships such as the R100 and R101 a new breed of Aircraft has been developed and is about to undertake initial flight trials.
It would be wrong to call the new Airlander 10 an airship. The company who built it are clear – it is an Hybrid Aircraft. Whereas the airships of old generated all their lift with lighter than air gas – originally Hydrogen, but now replaced with the entirely safe Helium. This aircraft generates 40% of its lift from its wing-like shape. This advance in design means this craft can very efficiently carry a lot of weight.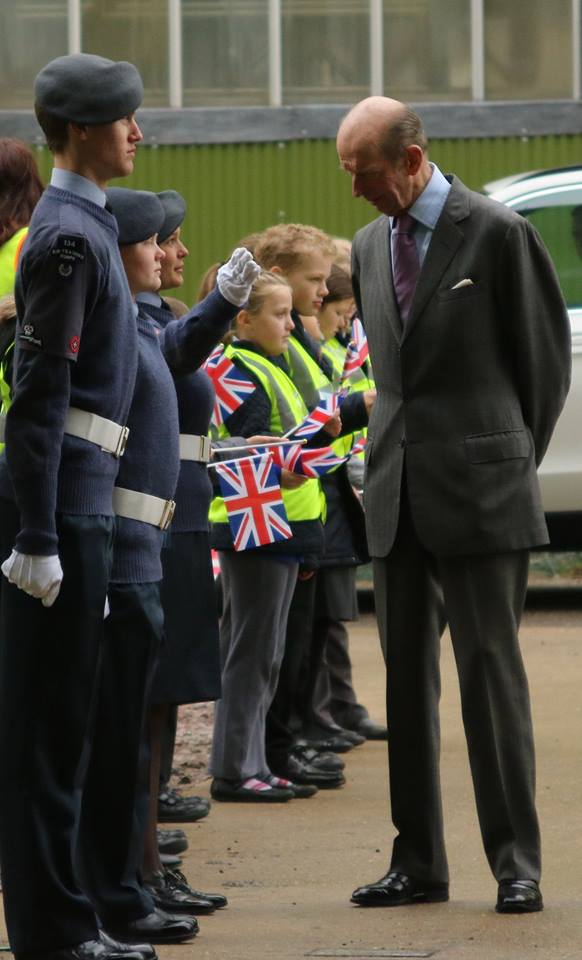 This new craft is simply massive - earning the title of the world's largest aircraft. It can carry 10 tonnes of weight and stay aloft for up to a week. It is hard to believe It will be dwarfed in size by the planned Airlander 50 which could carry 5 times as much. The company believes these dimensions could be pushed further still.
The six cadets, were given a guided tour of the recently finished aircraft, sitting in the pilots seat. They also had the chance to 'fly' the impressive one-of-a-kind flight simulator which is used to train both the test pilots and any future pilots. Flying the craft is not like any traditional aircraft, without the instant response of many powered aircraft, it is more like flying a ocean going liner. The operators were exceptionally impressed as Cadet Cameron White, 17 yrs, landed the airship in what they described as a textbook landing.
At the naming ceremony the Airlander 10 was unveiled by HRH Duke of Kent as "Martha Gwyn" in honour of the wife of company chairman Philip Gwyn.
Cadet Emily Marchant, 16 yrs said "The aircraft was huge and it was really exciting to climb aboard as it floated a few feet off the ground, you could feel it bouncing gently as you walked around inside."