< Back to News Archive
Press Release

134 (Bedford) Squadron
Air Training Corps
Shortstown
Bedford
MK42 0TH

1st Apr 2016
Hero To Zero (APRIL FOOLS)
Checking in to London Gatwick airport for an early morning take off was just the start of an extraordinary day for one lucky Air Cadet from 134 (Bedford) Sqn yesterday. It was going to be a very long and busy day – he wouldn't see his feet touch the ground until after 11pm that night.
Sgt Stan Maguire was taking a flight to Bordeaux International Airport in southern France – something that many people do each week, but for Stan (17 years), his day was going to be out of this world. He was to be a lucky passenger in a very special plane operated by the European Space Agency – The Airbus A310 Zero-G aircraft. This is a very specially modified passenger jet, which is used for astronaut training and important scientific research. An RAF Service instructor, who helps out at Bedford Air Cadets, had arranged the flight through a colleague he has worked with during his international duties.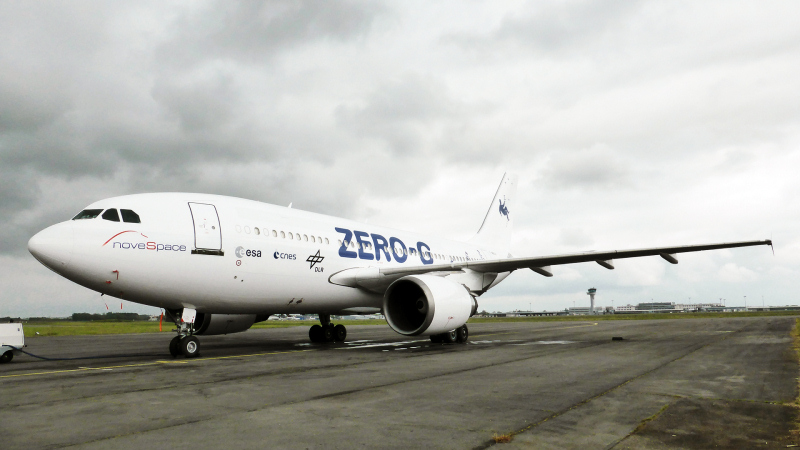 As the name suggests, the aircraft, which flies from Bordeaux Airport, provides a series of zero-gravity experiences each lasting around 20 seconds by flying special 'parabolic' manoeuvres.
To create this brief period of microgravity the aircraft performs a steep climb upwards, pulling almost 2g before reducing the engine power to allow the aircraft to start a controlled descent back down before the pilot pulls the aircraft back to straight and level flight again. In order for all personnel inside to remain safe, a countdown is provided so everyone can prepare for each parabolic manoeuvre during the flight.
In the pre-flight briefing Sgt Maguire learned about how the flight would be carried out and the various safety procedures that he would need to follow. This was followed by a medical check-up, after which he was confirmed fit to fly.
Aside from 40 passenger seats, the rest of the aircraft is an empty, padded space that can be used by companies and other agencies for an almost unique experiment and training space. There are only a handful of similar aircraft operated around the world.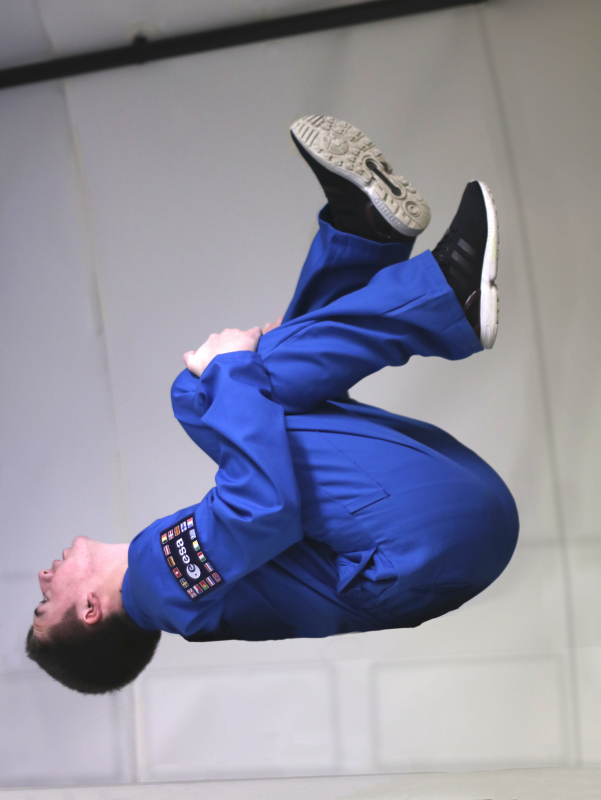 When Sgt Maguire was told of the forthcoming flying opportunity, he naturally jumped at the chance. Little did he know he would be following in Major Tim Peake's illustrious footsteps, since this is one of the actual aircraft that the now famous British astronaut trained in before his mission to the International Space Station.
After around 3 hours of flight time and thirty microgravity slots the Zero-G jet touched back down to earth, giving Stan a chance to reflect on his experience and despite his planned late night flight back to the UK being postponed until the following day he was still buzzing as he checked into a hotel.
Stan said of the flight "Although the memories will last a lifetime, I am humbled to be offered such a rare chance, I wonder if in a few years, I will be following Major Tim Peake to the International Space Station. Thanks must go to all the staff at the ESA Zero-G team who made me feel welcome and for providing such an amazing opportunity."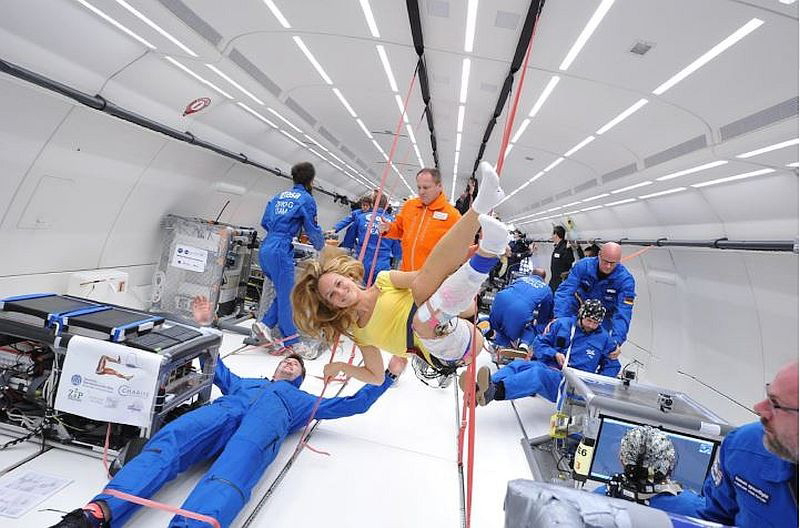 Flt Lt Matt Dolton VR(T), Officer Commanding 134 (Bedford) Sqn, said, "Knowing Sgt Maguire, he will have gained a significant amount from this flight: not just some lasting and memorable experiences, but perhaps a clearer idea of where his future career could take him."