< Back to News Archive
Press Release

134 (Bedford) Squadron
Air Training Corps
Shortstown
Bedford
MK42 0TH

Twin Rotor Experience
26th March 2016
Cadet Flight Sergeant Nathan Turpin (18 years), who back in December was awarded 134 (Bedford) Sqn "Cadet of the Year" for 2015, was rewarded this week with a day experiencing what it would be like to be a crew member with 18(B) Sqn RAF, culminating in a two hour flight in a Chinook HC4 helicopter.
After a guided tour of the Squadron, which is based at RAF Odiham and a chance to board the aircraft on the ground, Nathan enjoyed lunch in the Sergeants' mess before settling down to await the late afternoon training flight.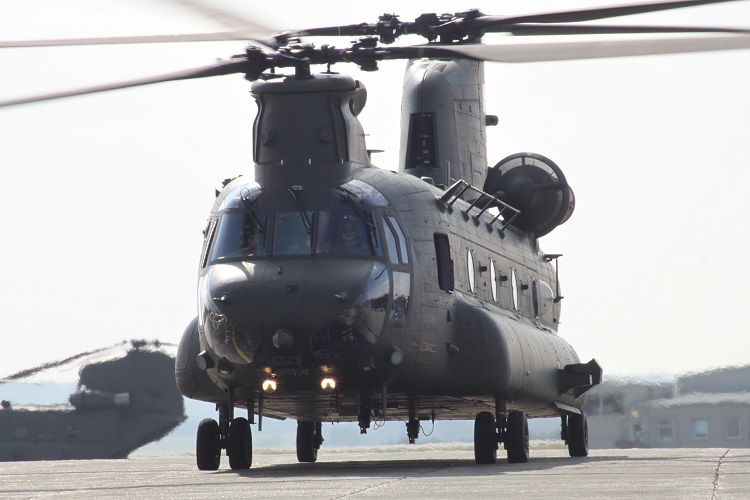 FS Turpin joined the Squadron as they performed under-slung cargo training exercises with their twin rotor Chinook HC4 helicopters. The containers and barrels were collected by the team and dropped off multiple times in the 2-hour exercise. The crew also practiced sharp turns and rapid stops. This allowed Nathan to experience a snapshot of their typical training regime. He was also fortunate enough to witness the setting sun whilst safely anchored on the aircraft's tail ramp.
Nathan said after the exercise. "It was a fantastic experience, thank you to everyone at 18(B) Sqn RAF for their hospitality. I have memories of this day that will last a lifetime."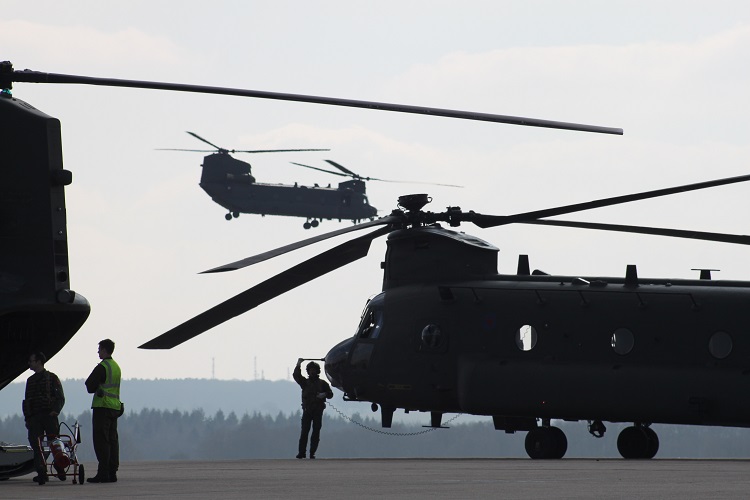 FS James Tye of 134 (Bedford) Squadron, who accompanied Nathan during the visit, said, "This was a truly special day and the smile on his face showed just how much he thoroughly enjoyed himself. He worked hard to be awarded "Cadet of the Year" and this was a fitting reward for that effort."