< Back to News Archive
Press Release

134 (Bedford) Squadron
Air Training Corps
Shortstown
Bedford
MK42 0TH

On Rotation
1st February 2016
FS James Tye said "Thanks must go to Flt Lt George Hibbert and Fg Off Craig Allison for hosting us and making CWO Goates and myself feel so welcome. We both thoroughly enjoyed the day"
Cadet Sergeant Levi Jack (17 years), spent a day at RAF Benson as guest of 33 Squadron RAF. Here he experienced life as a crew member, culminating in a 20 minute flight over Oxfordshire in a Puma HC1 Helicopter.
Sgt Jack was awarded "Cadet of the Year" in December 2014, but due to operational demands on the aircraft, up to now had been unable to receive his reward. After arrival at RAF Benson, his day started with a demonstration of how the crew plan their flights, Levi saw the process on the state of the art flight planning system.
He was then given a tour of the hangar and was shown the array of survival equipment carried on board, and given a chance to try the impressive night vision goggles. Levi also had the opportunity to climb onboard and look around a Chinook Helicopter.
Finally the time arrived for the flight in the Puma HC1 Helicopter. Taking off from RAF Benson, Sgt Jack had amazing views of the Oxfordshire countryside as they flew through clear blue skies. The Puma HC1 aircraft is used to transport troops and operational loads in a battlefield support role as well as acting as a casualty evacuation aircraft. It has full day and night capability.
After his flight Levi said, "It was an incredible day, I enjoyed every second of it. Thanks must go to Flt Lt Barry of 33 Sqn RAF for hosting me as well as the entire crew who I spent the day with. It was a experience that I will never forget."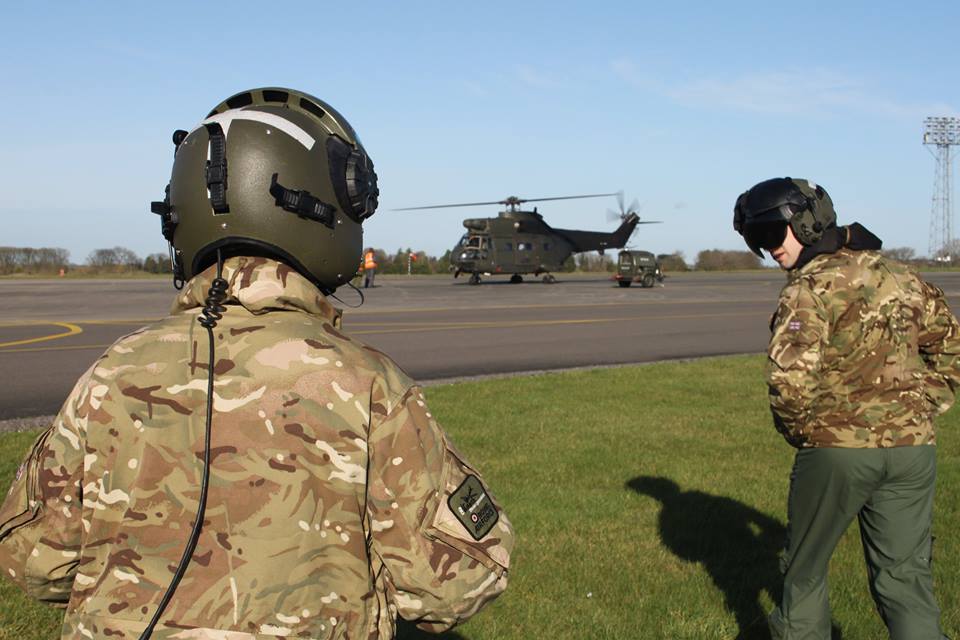 Flt Lt Matt Dolton said, "Sgt Jack has worked hard over the years on the Squadron and this reward was well deserved. Sgt Jack has shown a lot of interest in the work of the RAF and I think memories of this great opportunity will stay with him for a long time."