< Back to News Archive
Press Release

134 (Bedford) Squadron
Air Training Corps
Shortstown
Bedford
MK42 0TH

22nd Sep 2015
Blues And Twos
Bedford Squadron's Charity for 2015 – The East Anglian Air Ambulance had their annual 'Helicopter in the Park' in Wardown Park in Luton this weekend and seven cadets from Bedford were on hand to help out.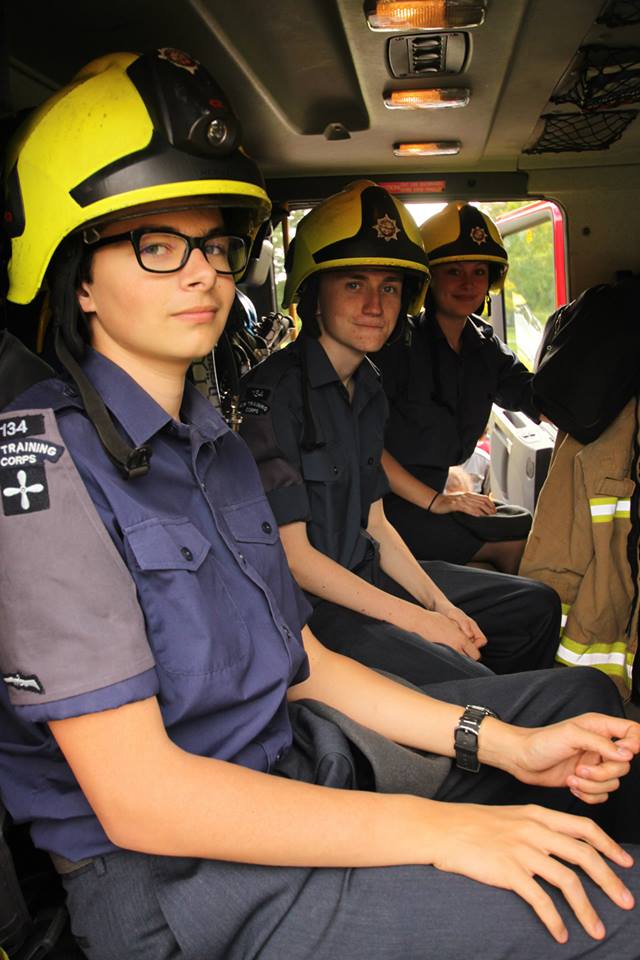 The Helicopter In The Park day is both a fundraising day as well as 'meet the crew' event for members of the public to talk to the staff and view the vehicles and equipment used by the emergency services.
The Air Ambulance was called away to an incident shortly before landing so was unable to attend. This served as a stark reminder of the importance of the service that this helicopter provides.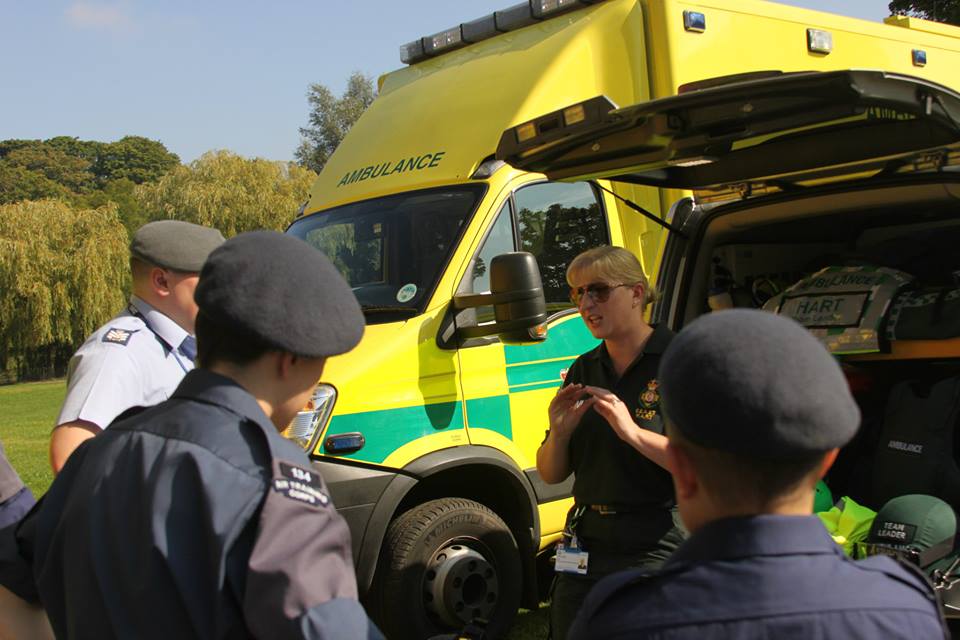 The cadets had many opportunities to climb into the emergency vehicles from the fire, police and ambulance services. They also saw the wide range of equipment that is used to deal with the countless incidents that occur each year.
The East Anglian Air Ambulance is a 365 day-a-year lifesaving service, which serves Bedfordshire, Cambridgeshire, Norfolk and Suffolk. They have two Air Ambulances covering the area.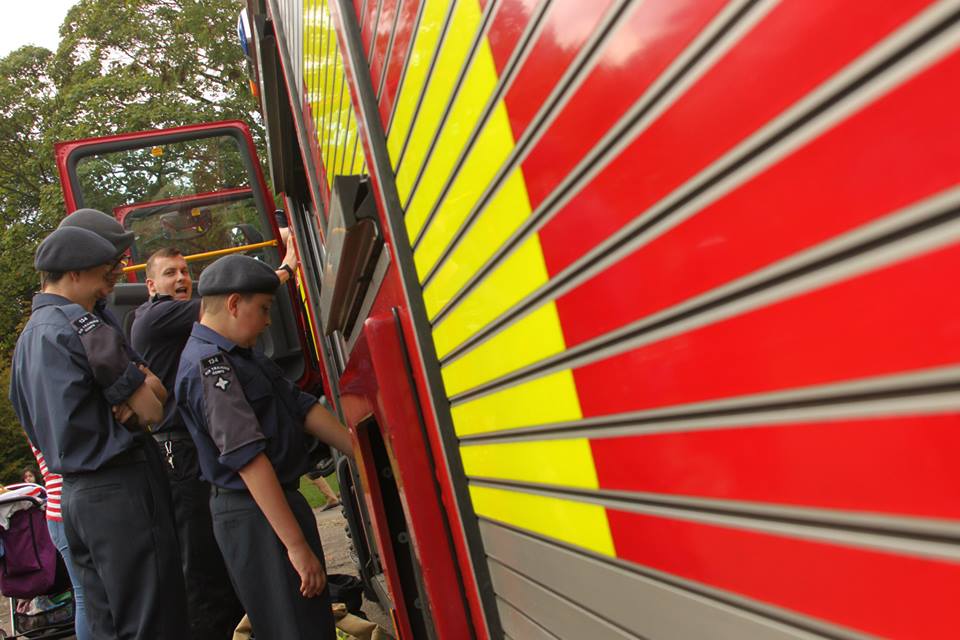 Cadet Marchant said of the day "It was really cool to see the Fire Engine in particular and to try on the uniform. I enjoyed the day and it was good to support the Air Ambulance."