< Back to News Archive
Press Release

134 (Bedford) Squadron
Air Training Corps
Shortstown
Bedford
MK42 0TH

5th Jun 2015
Air Cadets Step Out for Air Ambulance
Eighteen Air Cadets from Bedford conquered the undulating terrain near Folkstone, Kent during a sponsored walk in aid of the Squadron's charity for 2015 – The East Anglian Air Ambulance.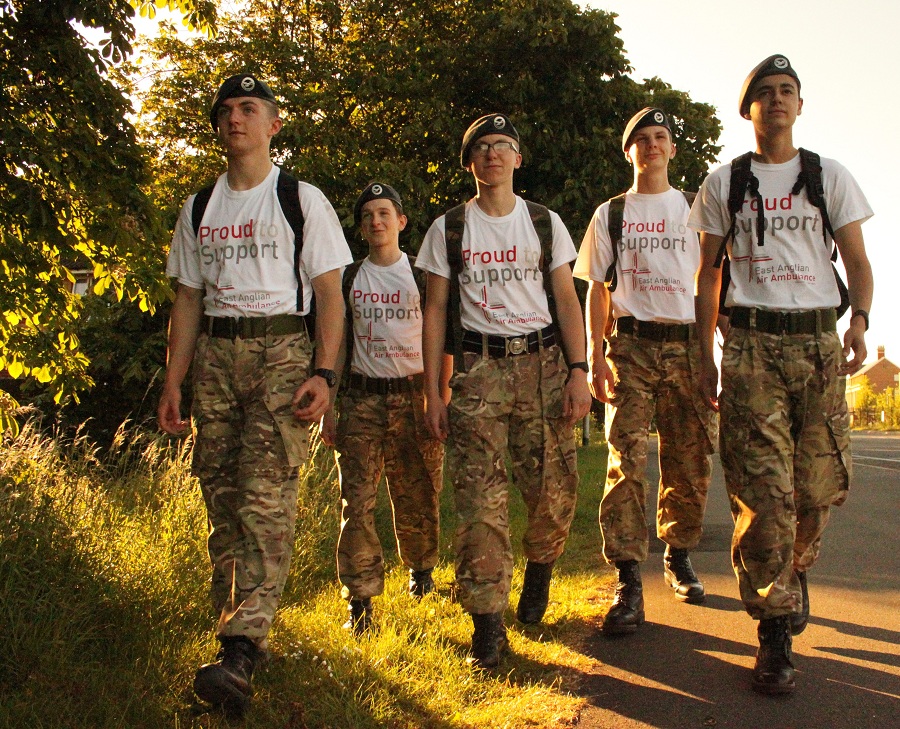 This year half of the cadets had opted for the arduous 42km (26 mile) 'red route' whilst the remaining cadets walked the 27km (16 mile) 'blue route'. Setting off in the early hours, the cadets left the start line for many miles of hiking through open countryside.
Earlier in the year the Cadets had collectively selected the East Anglian Air Ambulance (EAAA) to be the Squadron charity for 2015. The money is still coming in, but so far over £500 has been raised towards the year's £1000 target.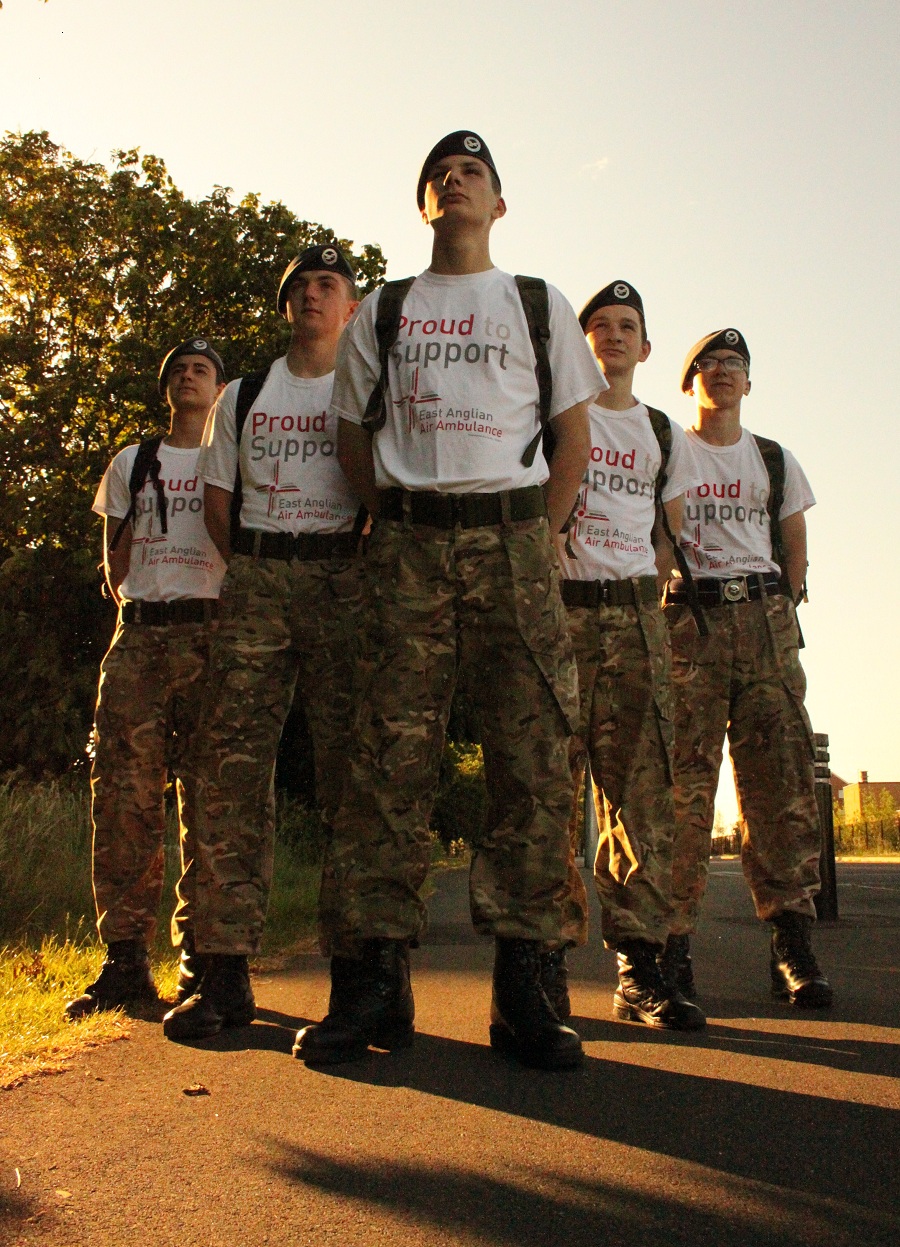 The EAAA are a 365 day-a-year lifesaving service working across Bedfordshire, Cambridgeshire, Norfolk and Suffolk. Since the charity's launch in 2000, the dedicated, highly-skilled medical crews with specially-equipped helicopters have helped to save the lives of hundreds of people unfortunate enough to be involved in accidents or medical emergencies in the region.
The day before the walk, the cadets had spent the day on a historical tour of the area. Seeing the Battle of Britain Memorial, commemorating those who gave their lives in World War 2. They also had a view inside a WW2 pill box and a talk from FS James Tye. After these trips they spent some time on the beach.
FS James Tye said, "This is a physically and mentally challenging walk, but the cadets showed their grit and determination in completing it. The Squadron has raised much-needed money for an important and local charity.