< Back to News Archive
Press Release

134 (Bedford) Squadron
Air Training Corps
Shortstown
Bedford
MK42 0TH

23rd Apr 2015
New Appointment
Having completed the required interview with Wing Commander A Kelly RAF VR(T), Officer Commanding Bedfordshire and Cambridgeshire Wing, Luke Denham, 18 yrs, has been appointed an Cadet Warrant Officer.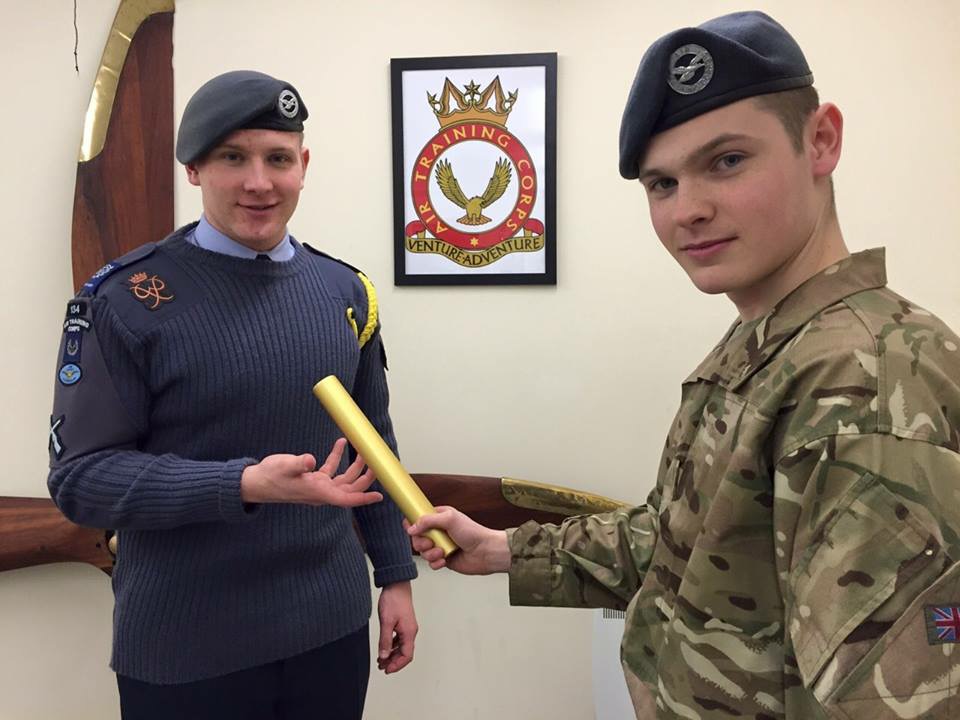 Cadet Warrant Officer Denham takes over the baton from Former CWO Bell who has completed 8 years of service.
As the most senior cadet in the unit he now officially reports directly to the Wing Commander. In reality he will continue to work with the Squadron to manage the NCO team and assist in day to day running of the Squadron.
By being an instructor cadet, which is denoted by the yellow lanyard, he has also attained the highest cadet examination classification, there are still plenty of goals for Cadet Warrant Officer Denham to aim for including the Gold Duke of Edinburgh Award, International Air Cadet Exchange and Junior Leaders all of which he has indicated a wish to achieve in the not too distant future.