< Back to News Archive
Press Release

134 (Bedford) Squadron
Air Training Corps
Shortstown
Bedford
MK42 0TH

31st Dec 2014
Christmas Helpers
With thanks to the amazing generosity of Waitrose customers, Bedford Air Cadets raised £2925 by bag-packing at the Bedford branch in three days before Christmas. This money will be used to help the Squadron but also to assist another worthwhile cause.
The fundraising was primarily to achieve the Squadron's objective of raising £1000 for Families' Activity Breaks - the Squadron's chosen charity of 2014.
Families' Activity Breaks (FAB) is a non-public funded, tri-Service charity partnership with YHA (England & Wales) Ltd., providing fun and challenging activity camps around the UK for bereaved military families.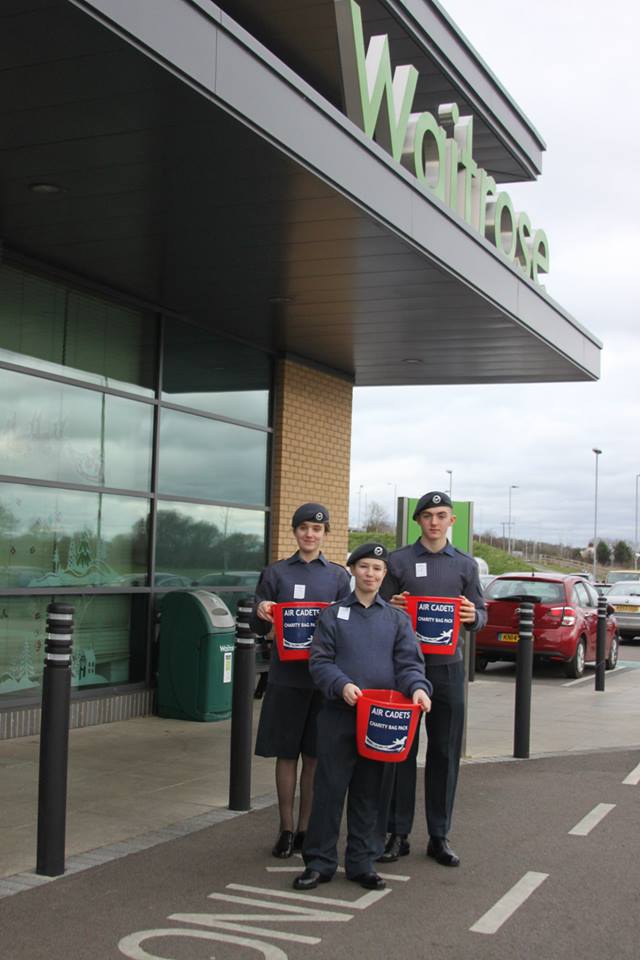 The rest of the money will be used by the Squadron to allow it to run its two minibuses during 2015.
The cadets' help didn't stop with packing bags for the busy shoppers; in some cases, boxes were found, heavy bags were carried out to cars, and cadets made time to assist a wheelchair user with their shopping around the store.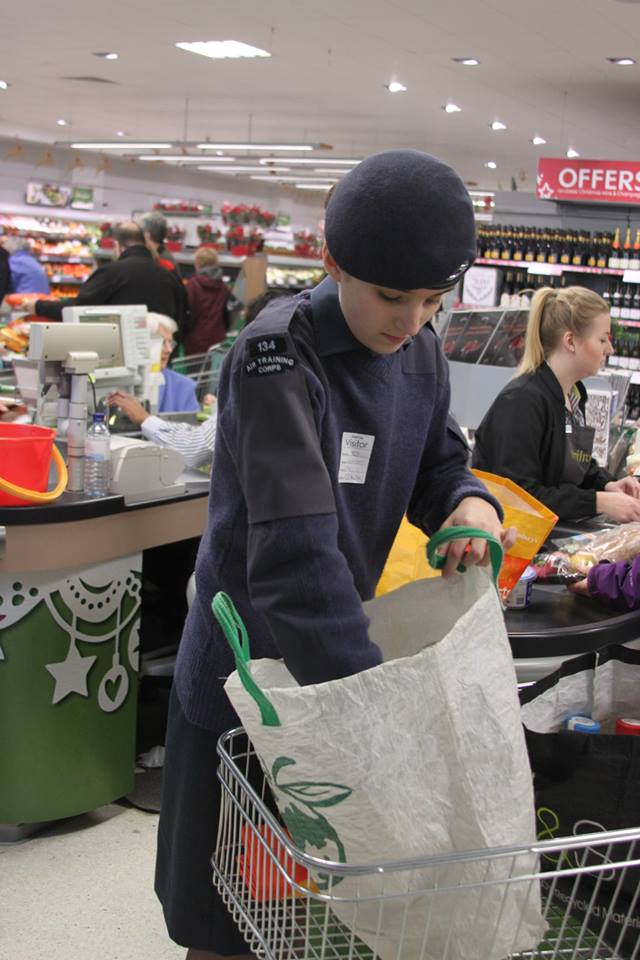 Cadet Megan Harrison (13 yrs) said, "I was bag-packing on two of the three days. It was hard work but we all enjoyed them. The customers seemed happy to see us and asked me lots of questions about what we were raising money for and about the Air Cadets."
Adult Flight Sergeant James Tye said, "It was a great team effort from the cadets and Squadron staff. As well as a sincere thanks to the shoppers we must also thank the staff at Waitrose's Bedford store for allowing us to pack bags there during this busy period. This has put us in a strong position for 2015, funding the use of the minibuses, this allowing us to do many more activities."