< Back to News Archive
Press Release

134 (Bedford) Squadron
Air Training Corps
Shortstown
Bedford
MK42 0TH

12th Oct 2014
Graveyard Shift
Cadets from 134 (Bedford) Squadron spent a day cleaning, weeding and painting at Cardington cemetery and war memorial to help prepare it for next month's Remembrance Sunday.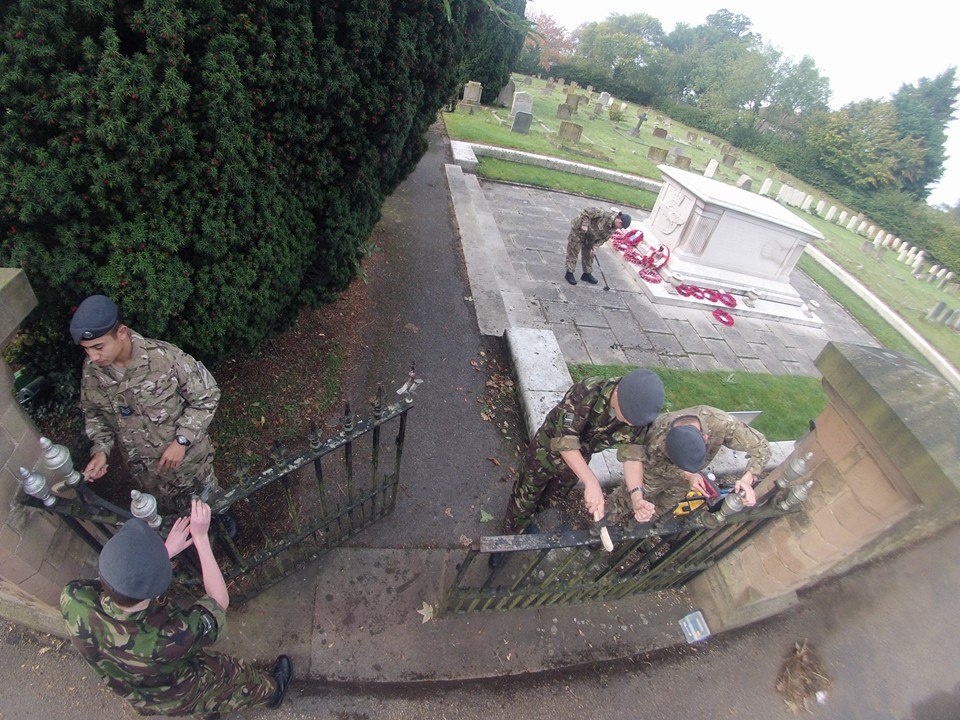 The graveyard includes the Cardington parish war memorial, military graves and the monumental R101 memorial remembering those that perished in the airship disaster 84 years ago.
Starting outside the cemetery, the cadets first ensured the footpath was weeded, swept and the rubbish was cleared. Attention could then turn to heavy iron entrance gates. These were first rubbed down with wire brushes and wire wool to remove any flaking paint and allow the new paint to take. The cadets then repainted them in their colour scheme, of black with silver finials.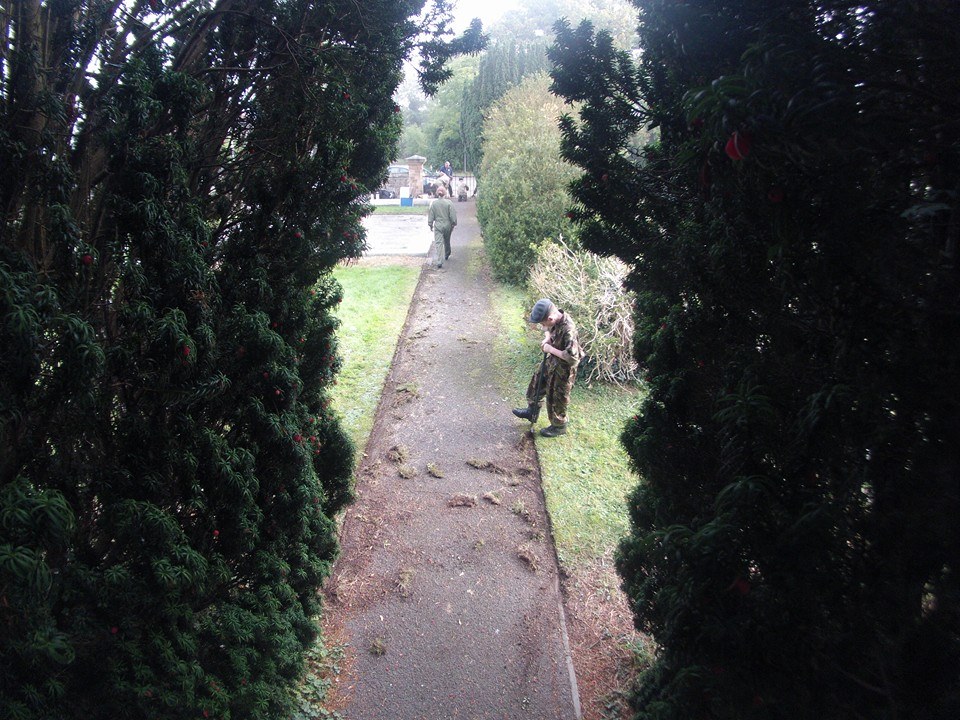 After a well deserved lunch break the cadets continued with the task in hand, the path leading up to and surrounding the war memorial was cleaned and the overgrowing grass was neatly cut back. A bramble bush which had overgrown one of the yew trees was also pruned.
Cpl Stan Maguire said "We worked hard today, but the graveyard looked good when we had finished, I am glad I took part"