< Back to News Archive
Press Release

134 (Bedford) Squadron
Air Training Corps
Shortstown
Bedford
MK42 0TH

10th Sep 2014
Summer Campers
Five cadets and two staff from 134 (Bedford) Squadron joined 40 staff and cadets from across Bedfordshire and Cambridgshire Wing to attend a Summer Camp held at Royal Air Force College Cranwell. The annual camp was created by the RAF to further develop the Cadets interest in the Royal Air Force.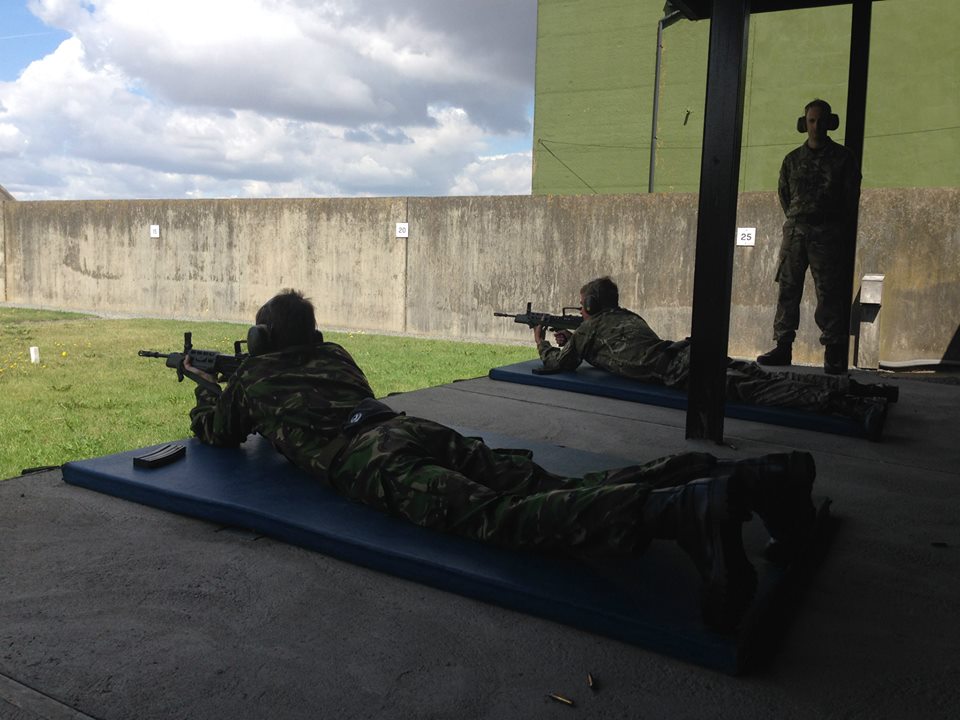 RAFC Cranwell in Lincolnshire is where all RAF officers and aircrew are selected and trained to become the leaders of tomorrow. They also have overall responsibility for RAF recruiting and initial training. All of the activity at RAFC Cranwell is supported and directed from their iconic College Hall Headquarters.
Packed into the weeks training programme were section visits to the RAF Police dog section, Fire section, Air Traffic Control and various RAF Flying Squadrons. Time was also found to carry out leadership exercises, sport on most evenings, bowling, RAF Cosford Museam trip, Flying, shooting, room inspections, drill competition, a night exercise, canoeing and a trip to the beach.
For many, shooting was one of the highlights of the camp and the cadets travelled to RAF Digby to use the 25M Barrack Range. With the assistance of the range staff the cadets were able to polish their shooting skills and in some cases achieve marksmanship qualifications. Sgt Goates and Cpl Jack managed to achieve their Regional Marksman awards whilst on camp with the L98A2 Cadet General Purpose Weapon.
Flying was high on the agenda and most Cadets managed to get flights in either the Grob Tutor, Beach King Air and for 3 lucky cadets and one staff member a 4 hour flight in an RAF AWAC Sentry Aircraft. FS Tye and Cdt Bautista were the lucky ones from Bedford to get on board the Sentry for what was a great flying sortie involving touch and go training for the crew at various airfield around the country as far north as Manchester and close to home at Luton Airport.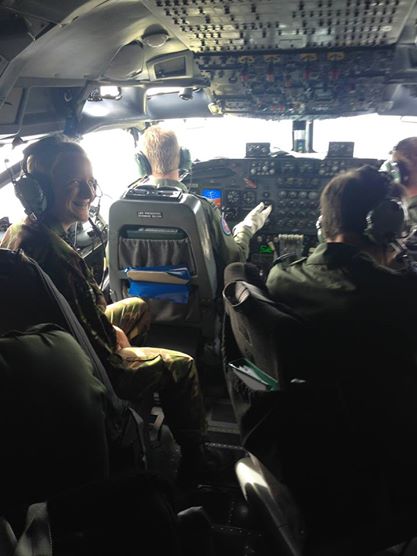 Another fantastic opportunity for the week was a visit to the College Hall Officers Mess (CHOM) The building has been used for RAF officer training since HRH the Prince of Wales (later Edward VIII) officially opened it in October 1934. In 1987 the building was given Grade II listed status. Our tour guide was a serving RAF Flight Sergeant who is currently a Flight Commander for the Officer Cadets training at the College. The building has some amazing stories, some fantastic paintings and its history can be seen everywhere. For many of this the Cadets this visit was a great insight into Officer life.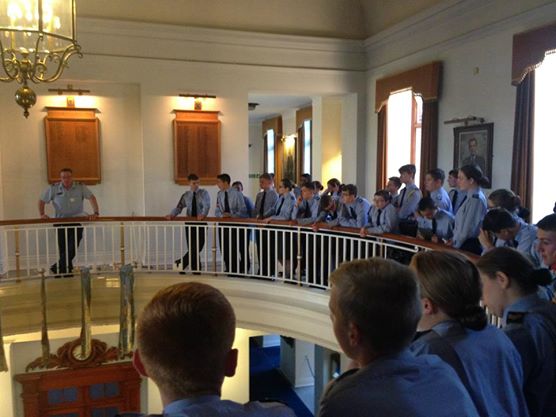 The cadets for the week were all competing in an inter flight competition. Where the two flights, (Green and Orange) had to battle it out head to head on a variety of activities such as Physical Training and Sports, a night exercise, room inspections, leadership exercises.
The cadets were also tested in a drill competition, marked by the Station Senior Non Commissioned Officer IC Discipline, Sgt Nauyokas, who some recognised from ITV show Bad Lads Army. Orange flight lead by Sgt Robert Goates from 134 (Bedford) Squadron won both the inter flight drill competition and the overall inter flight competition.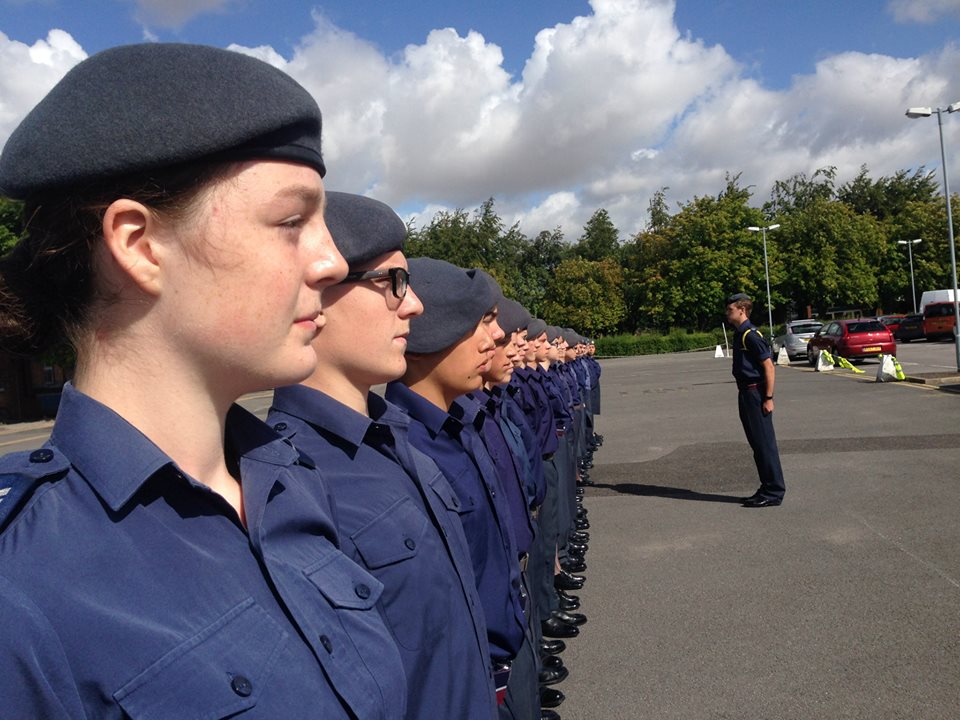 Cadet Nicholls (16yrs) Said afterwards "It was a great camp, I really enjoyed it and have made some new friends. I particularly enjoyed the shooting and flying. It has also made me more determined to become a pilot with the Royal Air Force."
Flight Sergeant James Tye who attended the week said, "The Cadets have now got a better insight into life within the Military and the Royal Air Force and were able to ask regular RAF personnel about their experiences and how the process works, whilst still being able to find time to enjoy themselves."