< Back to News Archive
Press Release

134 (Bedford) Squadron
Air Training Corps
Shortstown
Bedford
MK42 0TH

1st Jun 2014
Step by Step
During the May Bank Holiday weekend 22 cadets and staff from 134 (Bedford) Squadron successfully completed the annual Spitfire Cadet March in Folkestone, Kent.
Staying at St Martin's Plain, close to the Channel Tunnel Terminal, the cadets and staff for a welcome change stayed in the barrack accommodation block and eating from the Mess.
Prior to the Cadet March, the Squadron was able to enjoy a day on the Dismounted Close Combat Trainer (DCCT) this electronic laser simulation range or DCCT allows cadets to practice and hone their marksmanship skills whilst giving an accurate debrief on how to develop their shooting ability.
After the DCCT range there was time to visit an historic artifact an acoustic mirror. Prior to World War II and the invention of radar, acoustic mirrors were built as early warning devices around the coasts of Great Britain, with the aim of detecting incoming enemy aircraft by the sound of their engines. The most famous of these devices still stand at Denge on the Dungeness peninsula and at Hythe in Kent. The cadets had a quick demonstration of its use and a short presentation about the mirror by FS Tye.
The Spitfire March took place on the Sunday, and began once again with a filling breakfast in the mess, before the cadets split into their respective routes. 15 cadets and 2 staff tackled the demanding 26 mile (42km) Red Route which is the biggest contingent Bedford has ever put forward for this route, whilst the remaining 4 cadets and 1 staff accompanied, by cadets and staff of 1985 (Flitwick) Squadron, tackled the 16 mile (27km) Blue Route. A lot was learnt from last year's marchers and there seemed to be very few blister and even the new marchers took good care of their feet.
In true Bedford Squadron style, the weekend was concluded with the traditional medal presentations by Fg Off McGregor the Squadrons Commanding Officer. The weekend concluded with a trip to the beach and amusements for a well earned break.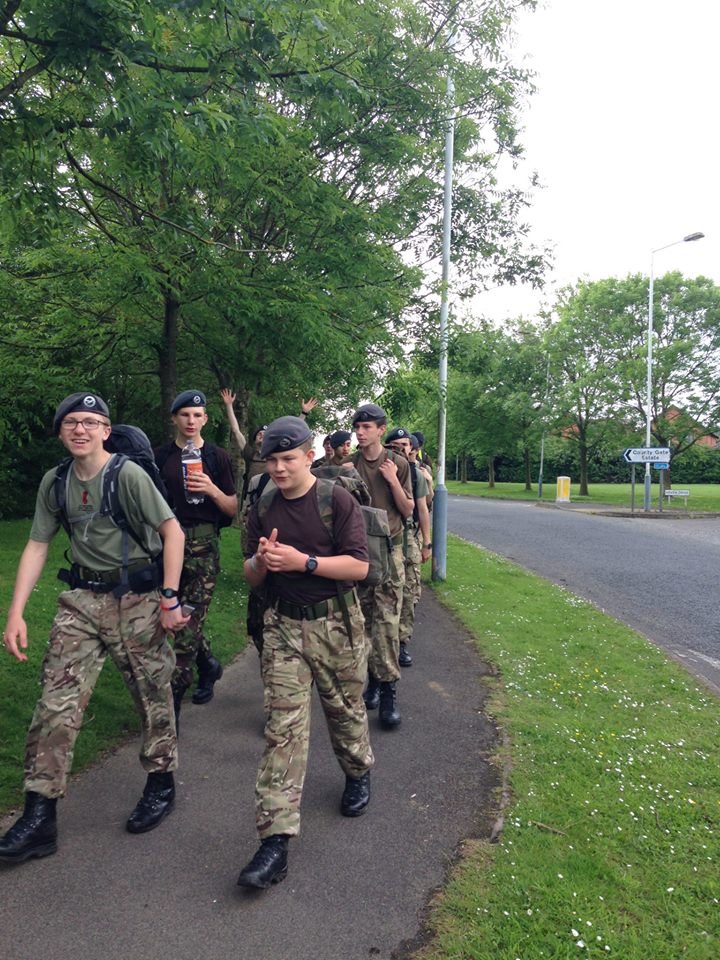 Cadet Jordan Assi (14 yrs) said, "It was my first time away with the Squadron on camp and I loved it! My favorite bits were the DCCT range and the walk, I definitely want to come back next year and complete the red route."
Cadet Coleen Bautista (15 yrs) said, "It was a fantastic camp. After completing the red route I felt a massive sense of achievement and cannot wait to do it all again."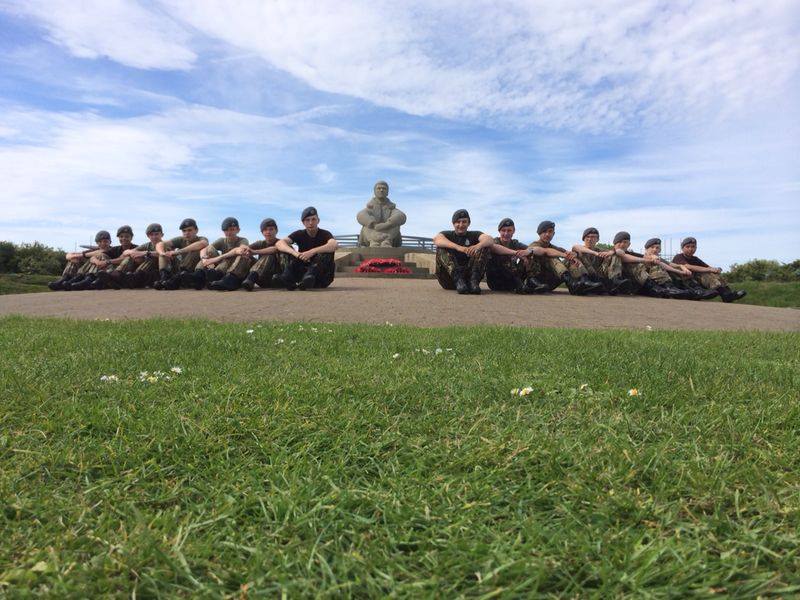 FS Tye who organised the weekend said, "It's fantastic to see the cadets response after completing something so physically and mentally challenging. All the cadets and staff should be really proud of what they have achieved, I too have overcome a personal challenge of completing the red route something I have not done since I was a cadet myself."