< Back to News Archive
Press Release

134 (Bedford) Squadron
Air Training Corps
Shortstown
Bedford
MK42 0TH

16th Jan 2014
Flight Of The Sentry
Bedford Air Cadet FS Luke Denham (17 yrs) had a four hour flight over Scotland and northern England in a Sentry E-3D AWACS with 8 Sqn RAF, a Squadron tasked with surveillance of British airspace.
Flying from RAF Waddington, FS Denham spent the flight talking to the 18 crew members on the aircraft and finding out about their roles. The aircraft which was piloted by Flt Lt Mark Chapman spends many hundreds of hours each year flying in the skies over Britain.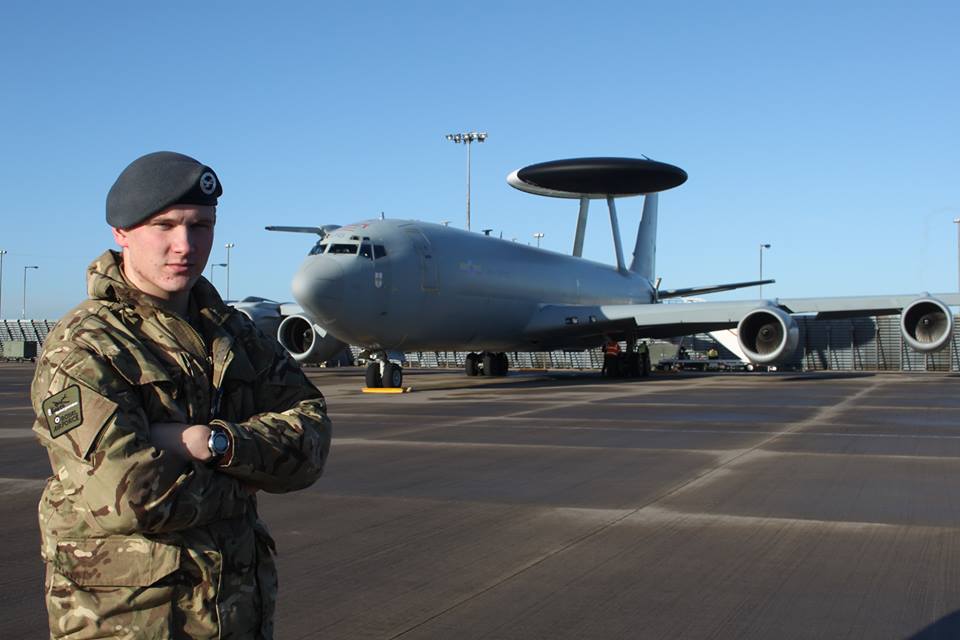 FS Denham had known about his flight since the end of 2012 when he was awarded Squadron Cadet of The Year although due to the operational demands on both the Aircraft and no 8 Sqn it took just over a year before the flight could take place.
The Sentry E-3D AWACS is an airborne surveillance and command-and-control aircraft acting as an Airborne Early Warning and Control Force (EWAC).
After returning from Northern England the flight was finished with night circuits over Waddington.
FS Denham said "It was really interesting to see how 8 Sqn operate within the Royal Air Force. I was grateful for the opportunity to see how this impressive aircraft is used. I will remember this flight for a long time."
134 (Bedford) Squadron Officer in Charge, Fg Off McGregor said, "The entire crew were brilliant, they really looked after FS Denham and myself, thanks must go to Fg Off Gerard Bourke for arranging the flight."