< Back to News Archive
Press Release

134 (Bedford) Squadron
Air Training Corps
Shortstown
Bedford
MK42 0TH

11th Sep 2013
A Great Long Range Forecast
Even more shooting opportunities lay ahead for cadets at 134 (Bedford) Squadron, following additional range qualifications by two Squadron staff members.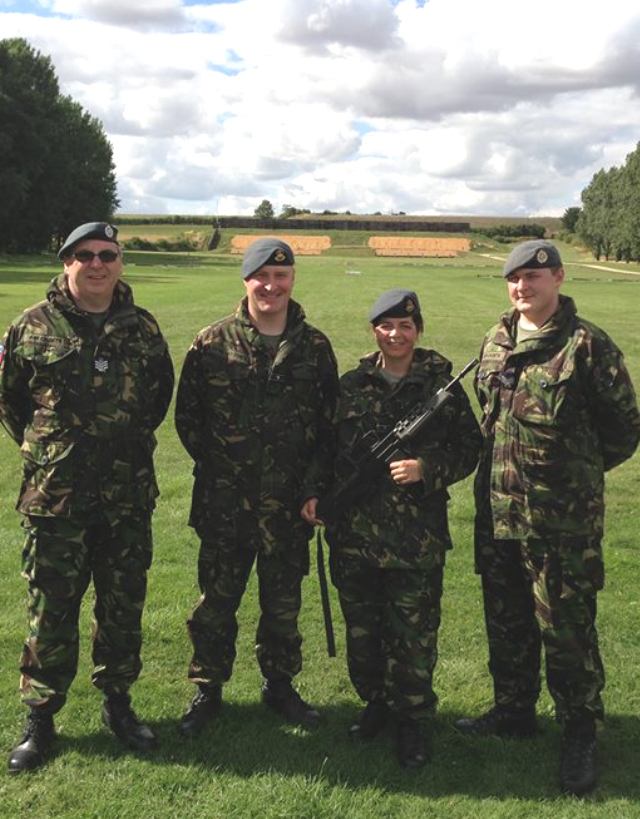 Flt Lt Khalid Murad and Sergeant James Tye have both, in the last three months, successfully completed the Range Conducting Officers Courses for both Long Range and Dismounted Close Combat Trainer (DCCT) held over two separate weekends at Royal Air Force Wittering and Royal Air Force Cranwell.
These courses will allow them to run Long Ranges up to 500 meters as well as the highly sophisticated electronic range which can simulate a multitude of targets, weather and distances.
The courses were delivered by the Central and East Region Small Arms Training Team and overseen by the Army Small Arms School Corps.
Flt Lt Khalid Murad, the Bedfordshire & Cambridgeshire Wing Shooting Development Officer said, "Bringing these additional qualifications into the Squadron staff team will bolster what we are already able to deliver to our cadets. We are now able to offer many more opportunities for our cadets to safely train with a variety of weapons in several different settings."